MADISON - According to the National Organization for the Reform of Marijuana Laws (NORML), Wisconsin's marijuana laws, unchanged since the early 1970s, are the most draconian among seven Midwestern states in cases involving simple possession of small amounts of cannabis – second offense.
A review of cannabis laws for the seven states: Wisconsin, Minnesota, Iowa, Illinois, Indiana, Ohio and Michigan, found that Wisconsin state laws are the harshest, far more punitive for small amounts that its neighbors, when a second offense occurs. While individual states may have harsher penalties for a first offense than Wisconsin, none of the other six specify a felony for the second offense, no matter how small the amount.
In a legislative nod to Wisconsin's alcohol culture, it takes at least four drunk driving convictions to get to felony status. With cannabis, the second offense, any amount, is considered a felony under current state law.
Continue reading on Examiner.com Wisconsin pot laws toughest in Midwest – Madison norml | Examiner.com http://www.examiner.com/norml-in-madison/wisconsin-pot-laws-toughest-midwest#ixzz1nEnNb95K

Urge Your Elected Officials to Support AB 475/SB 371
Legislation that seeks to legalize the physician-supervised use of medical marijuana has been reintroduced into both chambers of the Wisconsin legislature.
Assembly Bill 475 and Senate Bill 371 would amend state law to "authorize an individual to use marijuana for medical purposes as directed by a physician." The proposed legislation would allow for authorized patients to obtain their marijuana from state-licensed distribution centers. Qualified patients would also be permitted under the law to possess up to 12 plants and three ounces of usable marijuana.
AB 475 has been referred to the House Committee on Health. SB 371 has been referred to the Senate Committee on Health. Neither bill has been scheduled for a hearing.
Sixteen states — Alaska, Arizona, California, Colorado, Delaware, Hawaii, Maine, Michigan, Montana, New Mexico, Nevada, New Jersey, Oregon, Rhode Island, Vermont, and Washington — in addition to the District of Columbia have enacted laws protecting medical marijuana patients from state prosecution. There is no legitimate reason why Wisconsin patients should not enjoy these same legal protections.
Please urge your member of the House and Senate to support this legislation by entering your zip code below. Additional information regarding this marijuana law reform measures is available from www.immly.org.
Wednesday, November 30, 2011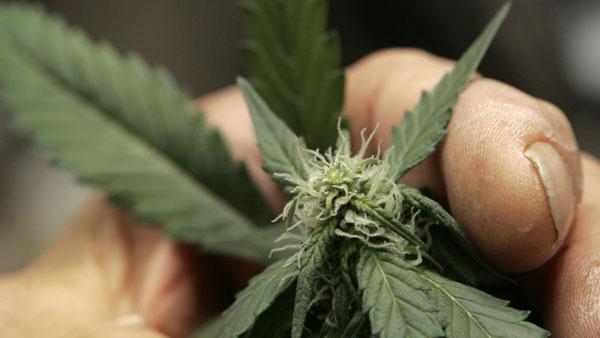 November 30, 2011 (MADISON, Wis.) – Proponents of legalizing medical marijuana in Wisconsin will try again to change the law, even though the proposal stands little chance of passing the Legislature.
Proponents planned a Wednesday news conference to announce the latest proposal, to be introduced by Democratic state Rep. Mark Pocan of Madison and state Sen. Jon Erpenbach of Waunakee.
The bill was last attempted when Democrats controlled the Legislature in 2010, but it couldn't find enough support then to pass. Now Republicans control both the Senate and Assembly and it's unlikely to win favor this time around either.
Backers of legalizing medical marijuana say it will help the chronically ill deal with pain. But opponents including the Wisconsin Medical Society have said there are better and more effective alternatives.